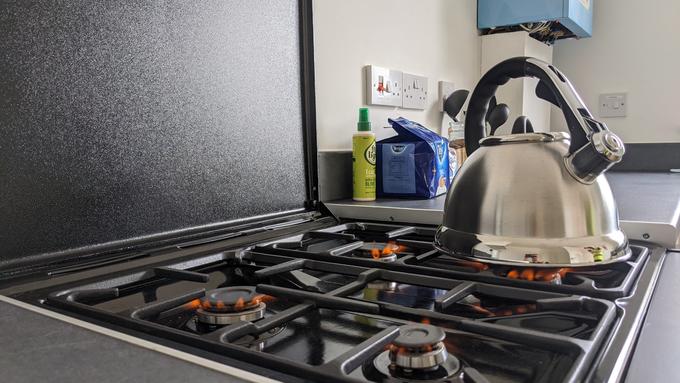 Hydrogen Development Facilities & Expertise
Hydrogen Services
Enertek International is the UK's leading engineering consultancy for hydrogen appliance development and testing. The company offers a range of services to appliance manufacturers including:
Hydrogen Facilities Available to Clients
3 designated domestic appliance hydrogen test bays
3 designated commercial appliance hydrogen test bays
2 separate hydrogen supply lines
Full laboratory instrumentation for hydrogen appliance testing
UKAS accreditation when working to standards on Enertek's UKAS schedule
Designing Hydrogen Appliances
Enertek can offer assistance with technical specifications for hydrogen appliances and specify controls and components for use with hydrogen.
CFD modelling can be very useful when developing hydrogen combustion and heat transfer in products.
We also have a wealth of experience in designing combustion systems & burners.
The development of hydrogen products.
Preparation of the design specification and input for 'hydrogen ready' appliances.
Developing Hydrogen Appliances
Assembly of prototypes and gas soundness / safety testing
Initial test work
Development test work
Certification schedule test work
Preparation of UKAS backed certification reports
Preparation of literature modified for hydrogen appliances
Assistance with acquiring certification (EC/UKCA/US)
Assisting Companies to Install Their Own Test Facilities
Assistance with laboratory services planning and equipment requirements
Assistance with preparation of safety related documentation and procedures
Hydrogen safety training for all R&D staff
Hydrogen use and safety training for development engineers
Preparation of P&ID drawings
Preparation of risk assessments
Making Facilities Available to Client's Engineers
Access to Enertek's facilities to work alongside Enertek's Engineers
Hire of Enertek's facilities for own use by client's engineers (subject to training).
Screened off areas for confidential development work
Facilitating clients and their visitors with meeting rooms (if required).